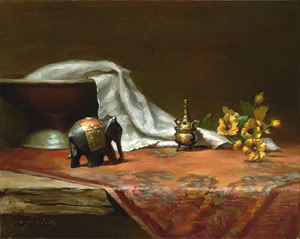 Two weeks ago at the opening reception of the Atlanta Fine Arts League's 3rd Annual National Exhibition, Charles' still life painting "Gold Elephant" was honored with an Exceptional Merit Award.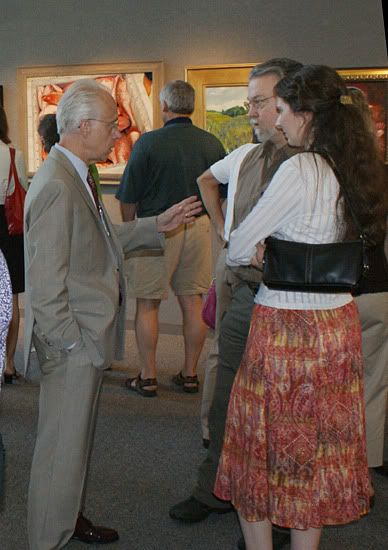 The juror for the exhibition was Ed Horlbeck, a retired commercial artist originally from Pittsburg PA and a member of the Society of Illustrators in New York City. We were very excited to meet and chat with him and the many other visiting artists at the reception.
The show will remain at the Roswell Visual Arts Center Gallery until October 2. It's a wonderfully varied exhibition with works by artists from all over the country. Make a point to drop by if you're in the Roswell area. Gallery and contact info can be found in our previous post.