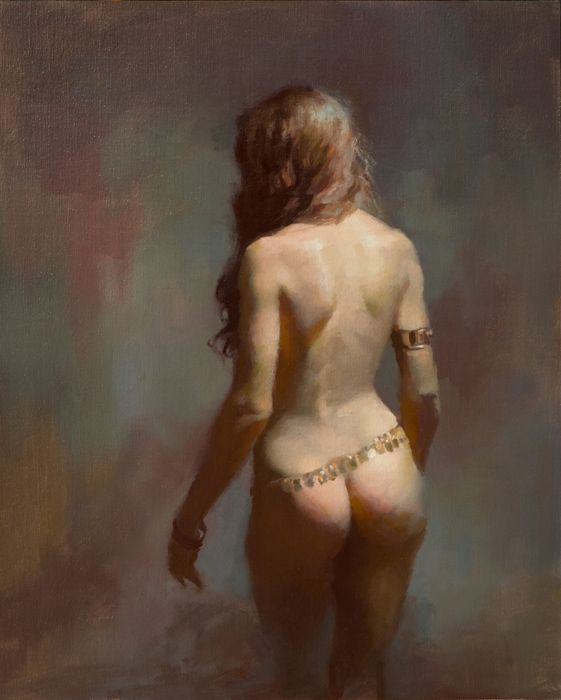 "La Vespertina" 20 x 16 oil on linen

She's got a fresh coat of varnish, a lovely new frame, and soon she'll be packed up and headed to Vermont -- "La Vespertina" was accepted as a finalist in the upcoming Oil Painters of America National Exhibition!
Approximately 200 paintings were accepted into this year's show hosted by The Bennington Center for the Arts in Bennington VT. The opening reception is June 7 and the show runs through July 27, but
it is already available to view online on the OPA website
.
--------------------------------------------------
Oil Painters of America
23rd Annual National Juried Exhibition of Traditional Oils
June 7 - July 27, 2014
opening reception: Sat. June 7
Bennington Center for the Arts
44 Gypsy Lane, Bennington VT 05201
802-442-7158 | Shirley@TheBennington.org