Last week Charles and a friend spent several days on a plein air painting / backpacking trek in the North Georgia mountains and he brought home several lovely little paintings as a result.
While I'm waiting for him to go through and finalize his photos of that trip, I'll show off this little gem from a previous excursion, whose location didn't involve near as much effort to get to.
There was a storm coming that day, but sunlight broke through long enough to spotlight the spring blooms on the edge of the woods.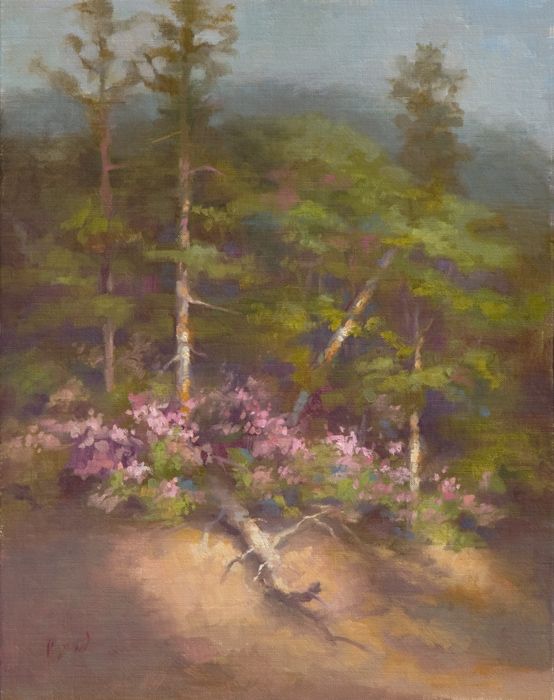 Wild Azaleas 14 x 11 oil on linen