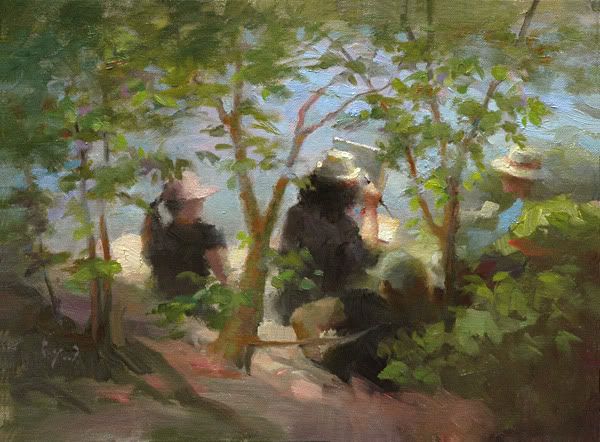 (12 x 16, oil on canvas panel)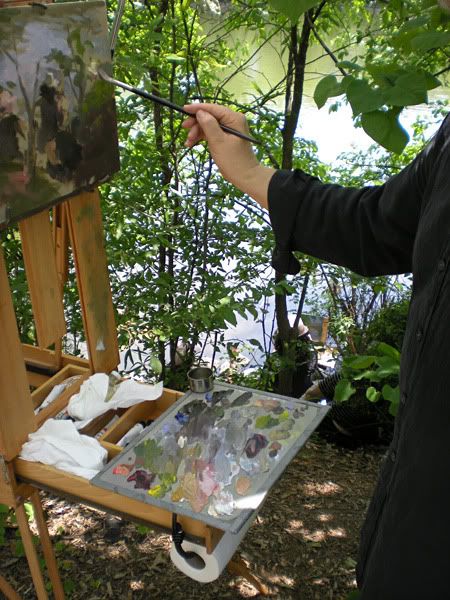 On the last day of the Portrait Society of America's 2011 National Conference in Atlanta over 100 artists traveled to Piedmont Park for a plein air paint-out. Each group of 10 was accompanied by a member of the conference faculty. Charles was with the group led by Los Angeles painter Alexey Steele.
As Alexey began a small demonstration on the very edge of the lake, Charles was struck by the scene and the patterns created by the light. He had to set up and work fast - he didn't know how long the group would stay there!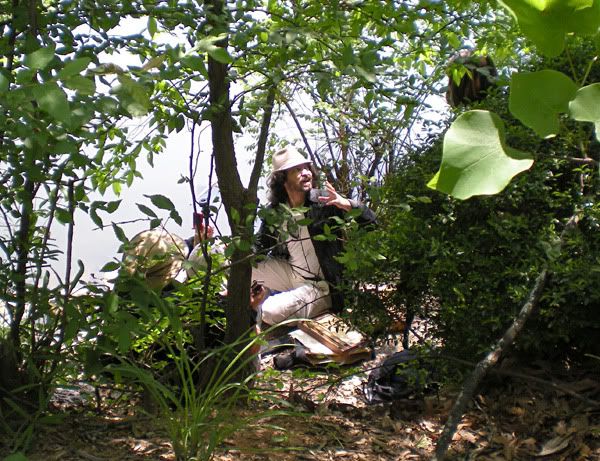 -------------------------------------
Piedmont Park, Atlanta GA
Alexey Steele
Portrait Society of America