During the month of August, The Gallery at Paper Mill Village will be hosting the Atlanta Equestrian Exhibition, a collection of 50 two- and three-dimensional fine art works from throughout the United States and Canada.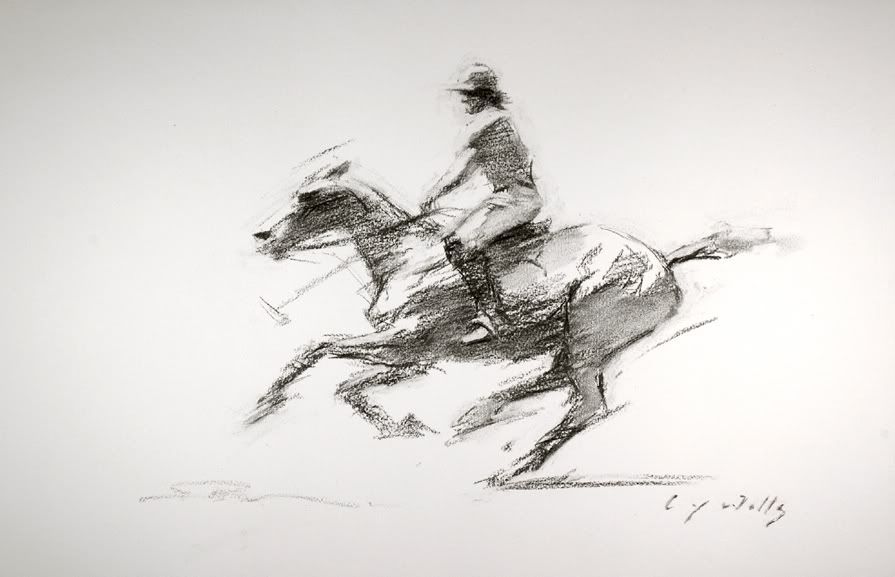 We're pleased to announce that "Afternoon Practice," Charles' powerfully expressive charcoal sketch of a polo pony in action, has been chosen for inclusion in this wonderful show.
The exhibition is juried and judged by well-known equine and canine artist Robert Christie. Join us at the opening reception on Friday, August 6, to view what is being touted as one of the largest equine fine art exhibits ever held in Atlanta. All sales from the show will benefit the Humane Society of Atlanta.
------------------------------------------
Atlanta Equestrian Exhibition
August 6 - 28, 2010
opening reception: Friday, August 6, 6-8:30 pm
The Gallery at Paper Mill Village
255 Village Parkway, Suite 320 Marietta, GA 30067
678-755-1079 -- DThomas555@aol.com --
www.TheArtSchoolinSandySprings.com/THE_GALLERY.html