I had been looking forward to the evening of June 3 for a long time, for that was to be the culmination of many months of hard work in both the studio and here at home. On that day Charles' one man show "Transitions" opened at the beautiful Quinlan Visual Arts Center in Gainesville GA.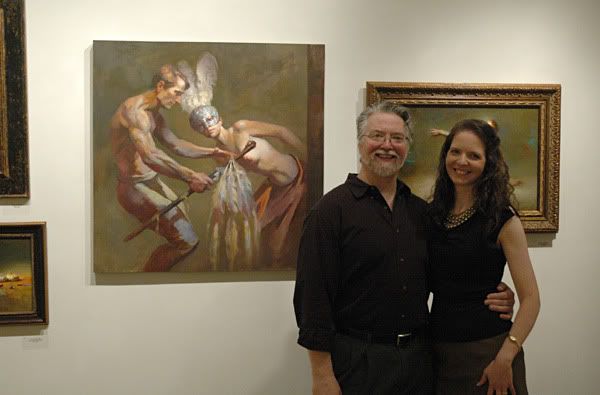 The exhibition consists of 33 total pieces, only 9 of which have ever been shown before. Twenty-seven oil paintings and 6 drawings; three plein air landscapes, 10 still lifes, and 20 figurative pieces - all of these came together to produce a beautiful and cohesive representation of Charles' most recent work.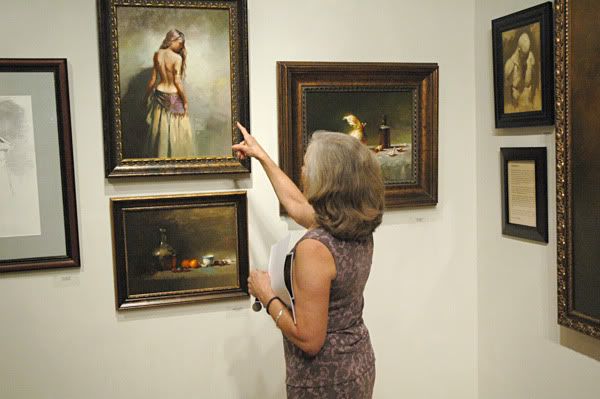 These new paintings and drawings represent to him his return to "an openness of spirit" where the painting and imagery are one. He counts himself among those artists today who are devoted to portraying the beauty of the world in a beautiful way. The Quinlan Visual Arts Center's Assistant Director Paula Lindner was quick to agree: "Charles is one of the most gracious artists I have ever met, and that trait speaks volumes within his paintings. He is certainly an artist I'm keeping my eyes on."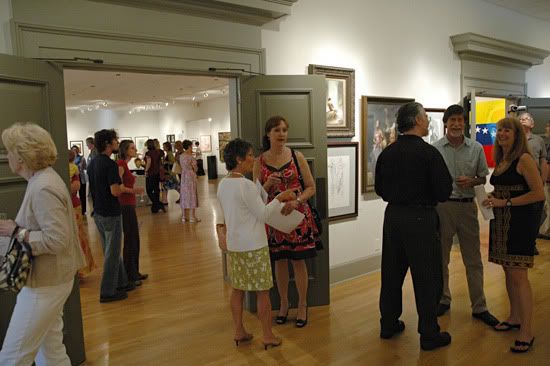 "Exploration and discovery require a certain tolerance for the unknown…" This phrase begins Charles' written artist's statement for this exhibition, which goes on to explain his current mindset and plans for the future - the basis for his recent artistic transitions...
Exploration and discovery require a certain tolerance for the unknown. Allowance for a creative direction and a willingness to let go of what one has always done is essential for true artistic growth. I am in the midst of an artistic transition. For too many years I was satisfied with making nice pictures that looked good. But for the past several years I have been on a path wherein the painting is the thing, rather than the picture. Or more precisely, the painting and imagery are one, and the painting as a whole is the aim…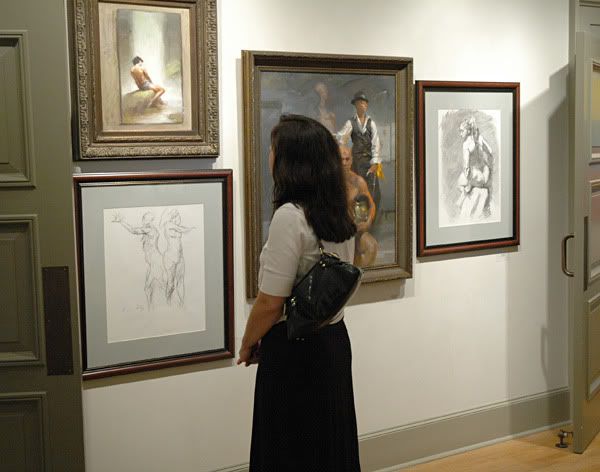 After being a professional artist for many years I became a student again… Due to this attitude I returned to an openness of spirit to look twice and ponder deeply. I have regained my student mind, and I hope to never lose it.
With an open mind I face forward into the unknown, driven by my aesthetic, buttressed by sound principles and a reasonable understanding of the visual language as my transition continues…
------------------------------------------------
Thank you to everyone who joined us at the opening reception. It was such a wonderful evening! Some additional photos from the reception have been posted on Charles' Facebook page. The exhibition will remain on view until August 15.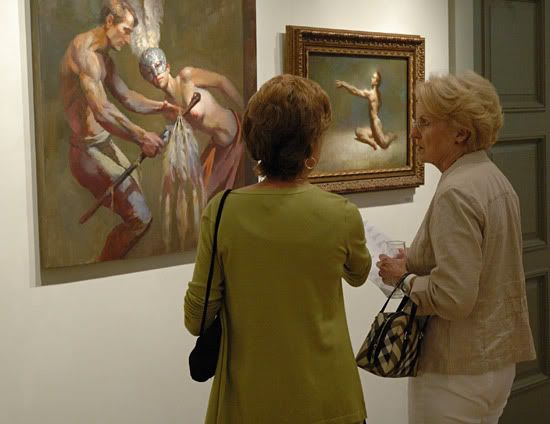 In conjunction with the one man show, Charles will be conducting a portrait painting demonstration and talk at the Quinlan on Thursday, June 24, 6-8 pm. During the evening program, entitled "More Than a Likeness: Capturing Character," guests are invited to watch a more open and sensitive process to beginning a portrait that allows for the subject and artist to collaborate as the sitting progresses. Charles will discuss aspects essential to creating portraits that evoke the sitter's unique humanity. Admission is free and open to the general public.
-------------------------------------------------
"Transitions" - recent works by Charles Young Walls
June 3 - August 15, 2010
portrait demonstration: Thursday, June 24, 6-8 pm
Quinlan Visual Arts Center
514 Green Street NE, Gainesville GA 30501
770-536-2575 - info@QuinlanArtsCenter.org