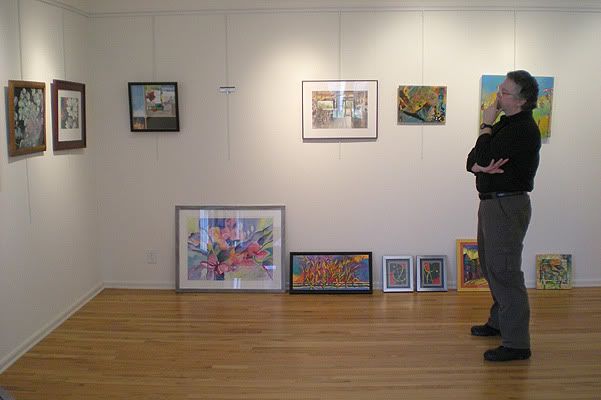 It's always fun going with Charles when he juries or judges an exhibition. I love watching the process and listening to the debates. He rarely chooses anything simply because he "likes it." So many facets are under consideration - the intent of the artist and the success of their piece in that regard, artistic expression, command of the medium, design, craftsmanship, flow and overall visual appeal, among many other things. You can learn so much just by being a fly on the wall.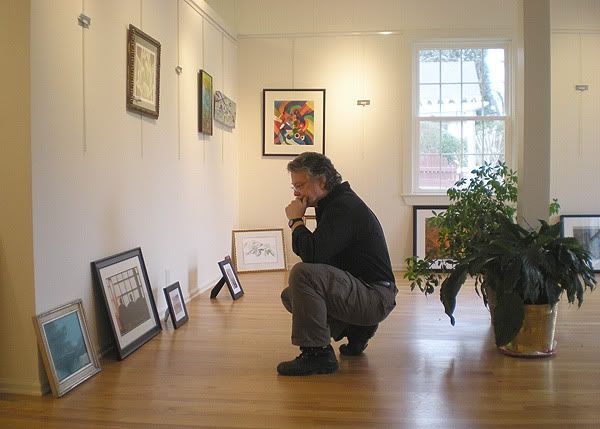 Last month, he was invited back to Kudzu Art Zone to jury "Bursts of Creativity," an exhibition of their members' work. Christopher Sherry, our official KAZ representative for the day, met us at the door with clipboard in hand. Three hours later, it was done - 39 works of a variety of themes, mediums and processes remained, including the 6 award winners. (The awards reception was last week. I'll get those pictures up soon.)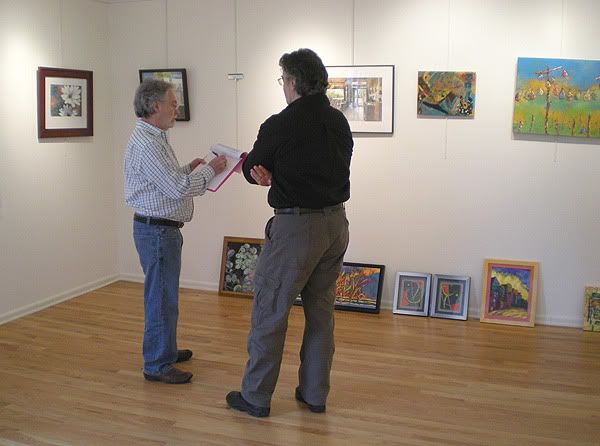 If you're in the Norcross GA area, I recommend stopping by. They have a lovely little space there - a small but very professional looking gallery and a good-sized classroom that sees a lot of activity with workshops, programs and demonstrations.
"Bursts of Creativity" will be on display at Kudzu Art Zone through May 22, 2010. Gallery hours are Fridays & Saturdays 11-4 pm.