This past weekend "A Belle Meade Morning" was honored with one of six non-ranked Awards of Excellence presented at the opening reception of the 1st Annual Southeastern Regional Plein Air Exhibition.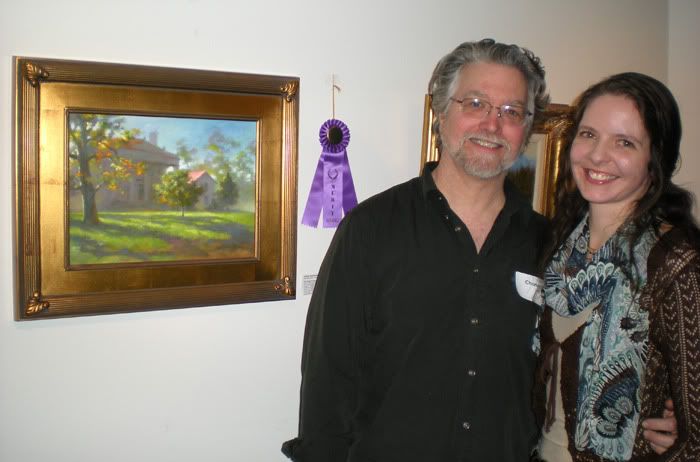 Juried by nationally renowned landscape artist Bill Davidson, the show is a collection of 39 beautiful plein air oil paintings by artists based in the Southeast. Many of those artists were in attendance at the opening reception, and with live music filtering through from the adjoining restaurant next door, it made for a very enjoyable evening at The Gallery at Paper Mill Village in Marietta GA.
The exhibition will hang until February 26. Check out our previous post for the gallery's location and contact information.