Charles was recently asked to serve as selection juror for Arts Clayton Gallery's 2010 Juried Exhibition. A separate judge's panel was in charge of the awards for this show, but Charles was allowed one pick for a "Juror's Choice."
A few days prior to the opening reception he made a special trip back down to Jonesboro GA to see the exhibition as it was hung and to make his selection. Many congratulations go out to Rosalind Webb of Stockbridge GA for "Stratum," a thoroughly engrossing acrylic mixed media abstract. We had the pleasure of meeting Ms. Webb and seeing her presented with her ribbon at the opening reception this past Thursday night.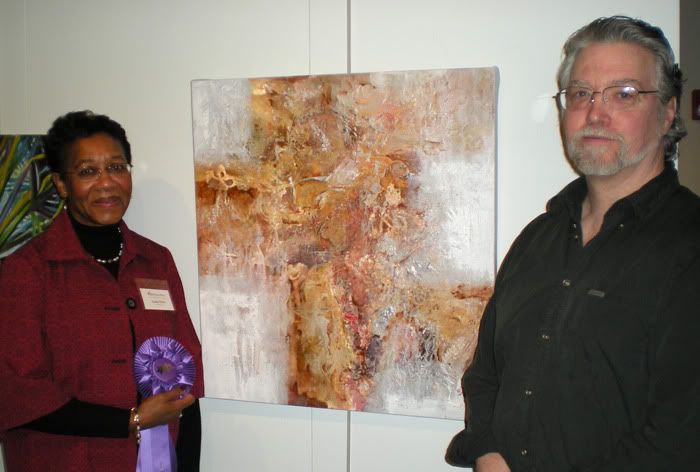 According to Charles, Ms. Webb's painting had it all. "As I looked at "Stratum" again and again, I kept seeing something new. It had many levels of interest. I would definately be willing to own this piece; I think its interest would hold me for years to come. Of all the pieces that were in this exhibition, "Stratum" stood out as being complete. With this painting, Ms. Webb has demonstrated an advanced degree of artistic maturity."
The Arts Clayton Gallery's 9th Annual Juried Exhibition will remain on view until February 26th at the Arts Clayton Gallery in historic downtown Jonesboro GA.