The dates for the next sessions of classes at both Binders Art in Atlanta and the Quinlan Visual Arts Center in Gainesville have now been posted.
-- Binders: Tuesdays, November 3 - December 15, 2009 and Tuesdays, January 5 - February 9, 2010.
-- Quinlan: Wednesdays, December 2, 2009 - January 20, 2010
In the Binders class, Charles has recently added the option of figure work to the curriculum, so at least three of the classes in the 6-week session may be with a live model. At both locations, afternoon and evening classes are again offered. We look forward to seeing everyone there.
-----------------------------------------------------------------

Painting - Design and Technique
Tuesday afternoons (1-4 pm) or evenings (6-8:30 pm)
$140 for six weeks
next 4 session dates:
- November 3 - December 15, 2009 (no class on Nov. 24)
- January 5 - February 9, 2010
- February 23 - April 6, 2010 (no class on Mar. 16)
- April 20 - May 25, 2010
The Art School at Binders
Piedmont Peachtree Crossing
3330 Piedmont Road, Suite 18, Atlanta GA 30305
http://learning.bindersart.com/
contact person: Eli Pelizza - 404-237-6331 ext 203
---------------------------------------------------------------------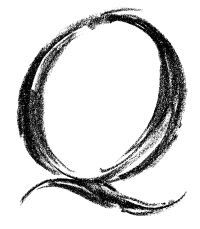 Painting - Design and Technique
Wednesday afternoons (1-4 pm) or evenings (6:30-9:30 pm)
$150 (members) $165 (nonmembers) for six weeks
next session dates:
- December 2, 2009 - January 20, 2010 (no class on Dec. 23 or Dec. 30)
Quinlan Visual Arts Center
514 Green Street NE, Gainesville GA 30501
http://www.QuinlanArtsCenter.org/
770-536-2575 or email info@QuinlanArtsCenter.org