On Saturday, September 12, we got to spend the day at the zoo! The Marietta / Cobb Museum of Art organized a paint-out to benefit the giant panda program's "Give So They Stay" campaign. A crowd of 25 artists showed up for the event, including a group of art students from a local high school. We raised over $500 on Saturday, and the works created will go on auction in October and hopefully bring in quite a bit more.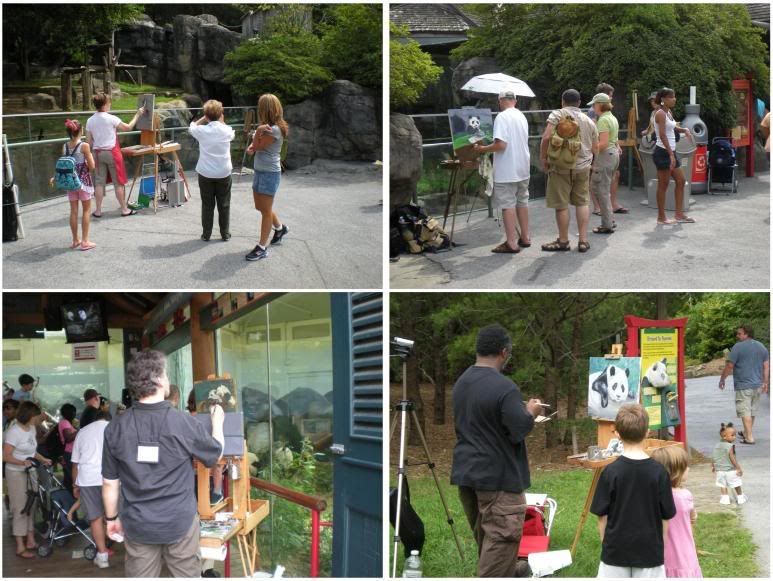 Zoo Atlanta leases their giant pandas from China, and has been relying on their corporate sponsors for the payments every year. But not this year! Corporations are feeling the pinch too and the zoo is now having to call on private donations for the panda program. China has agreed to accept a half-payment this year, so Zoo Atlanta only has to come up with $500,000 by the end of December. If not, all four pandas will have to go back. Zoo Atlanta is one of only four zoos in the country with giant pandas, and until last month, the only zoo currently with a baby panda.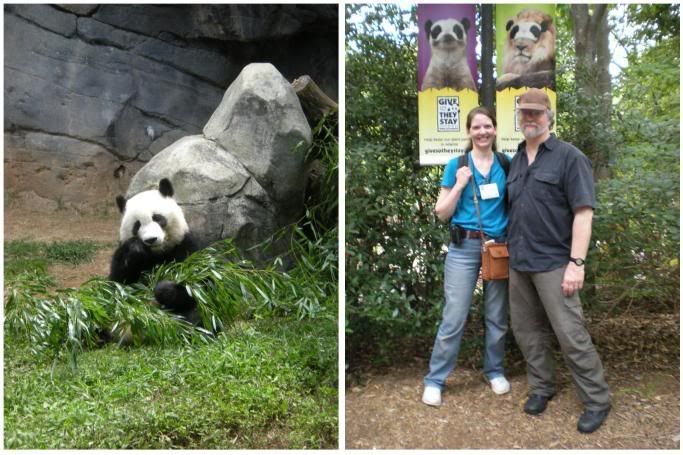 We had a great time at the paint-out. Charles braved the crowds inside the panda house for an up-close look and got 2 very nice paintings done in there, with a third done outside later in the day. (That baby panda, Xi Lan, sure is a cute little bugger.) The results from the day will be included in an online auction opening in October. I'll be sure to post a link when it's available.