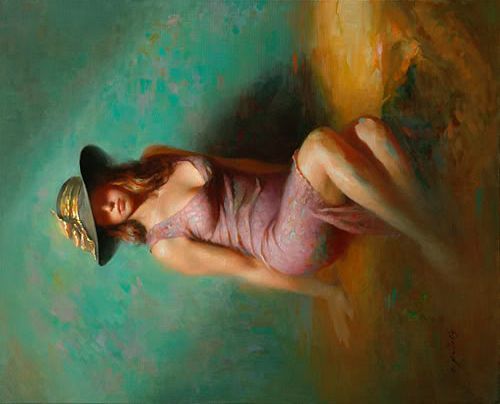 Charles has had 2 paintings accepted into the Marietta/Cobb Museum of Art's annual juried exhibition Metro Montage: his lush and mysterious portrait of a young woman - "Lavender Lace", and a new very intriguing multi-figure composition enigmatically titled "An Epic in Three Acts".
We delivered the paintings to the museum this morning - it's going to be a vibrant and varied exhibition! This year, Metro Montage IX includes works by 76 Atlanta-area artists, a representative sampling of the best north Georgia has to offer. The opening reception is Saturday evening, June 20 - we'd love to see you there.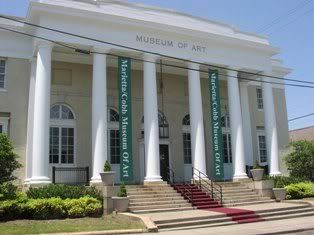 Earlier this year, the Marietta/Cobb Museum of Art completed an extensive interior renovation, uncovering the building's original hardwood floors and opening up the gallery spaces, along with varied other projects, all with beautiful results. The extra gallery space allowed for their newest venture - a monthly open drawing night, where artists gather for 3 hours of serious academic life study. The museum should be heartily applauded for this. Their efforts to foster an active artistic community in their area have created quite a buzz in the art circles!
-------------------------------------
Marietta/Cobb Museum of Art
Metro Montage IX
June 20 - September 12, 2009
opening reception: Saturday, June 20, 6-8pm
30 Atlanta Street, Marietta GA 30060
770-528-1444 -- info@MariettaCobbArtMuseum.org