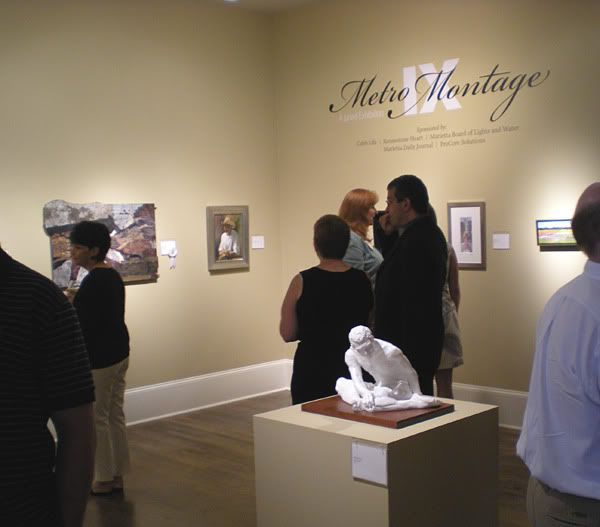 It was a packed house last Saturday, June 20, at the Marietta / Cobb Museum of Art. By 6:30 pm the opening reception for Metro Montage IX was in full swing. Three rooms full of people juggled programs, wineglasses and chilled summer fruit as they made the circuit through the galleries. The excited conversation got so loud at one point it was hard to hear anything else!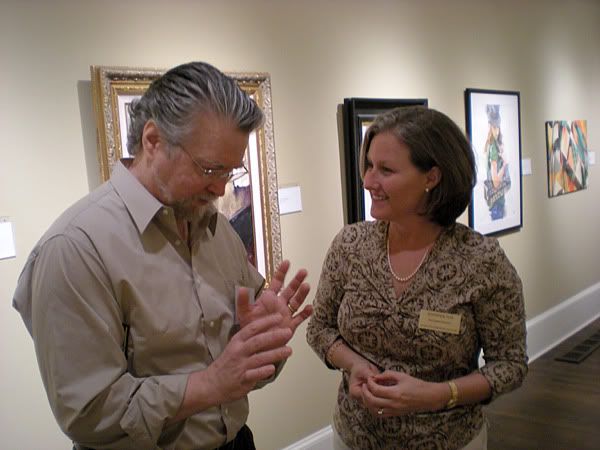 Metro Montage is the museum's annual juried exhibition of Georgia art, showcasing some of the best artists and sculptors of the area. The juror this year was Rebecca Grunberger from the Metropolitan Museum of Art in New York. She chose a very nice show of 77 pieces by 76 artists - a wide array spanning the range from abstract to contemporary to traditional representational.
Did you notice those numbers just now? Well guess what! During the reception several museum staffers, including the Director herself, went out of their way to let us know that Charles was the only artist in the show from whom the juror accepted more than one piece! Charles' new multi-figure painting "An Epic in Three Acts" made the cut, along with "Lavender Lace" which again stood out from the crowd. We received numerous glowing comments about it, with quite a few people citing it as their favorite of the whole exhibition.
Metro Montage IX will remain on display until September 12, 2009. Also at the Museum during this time, in the upstairs galleries, are selections from their permanant collection - pieces mostly from the 19th century, including beautiful works by Robert Henri and N.C. Wyeth. Stop in and see it all if you find yourself in the area.