During the last week of March, Charles was in Blairsville, Georgia conducting a 5 day long oil painting workshop at the Carriage House Art Center.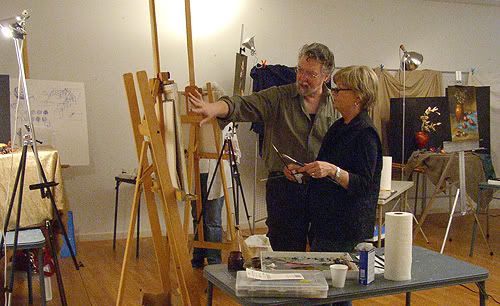 Focusing on painting the still-life, the week included two demonstrations which illustrated two separate approaches and plenty of painting time for the students to work on each idea. The importance of composition in the still-life was stressed, especially as it related to the perception of depth and movement within the painting.
By all accounts, the week was a tremendous success. Several of Charles' still-life paintings are currently on display and available for sale at the Carriage House Gallery. Please contact them for more info.