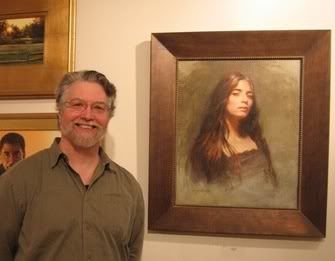 The evening of April 2nd was the opening reception for the Atlanta Fine Arts League's 2009 Members Exhibition at the Quinlan Visual Arts Center in Gainesville, Georgia.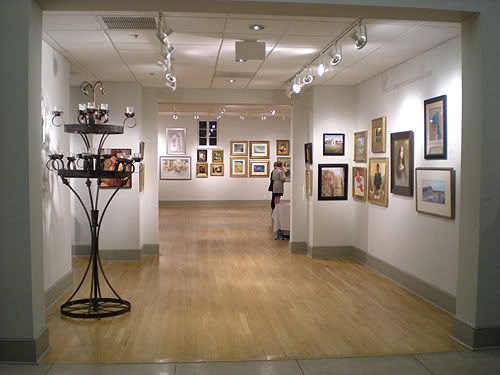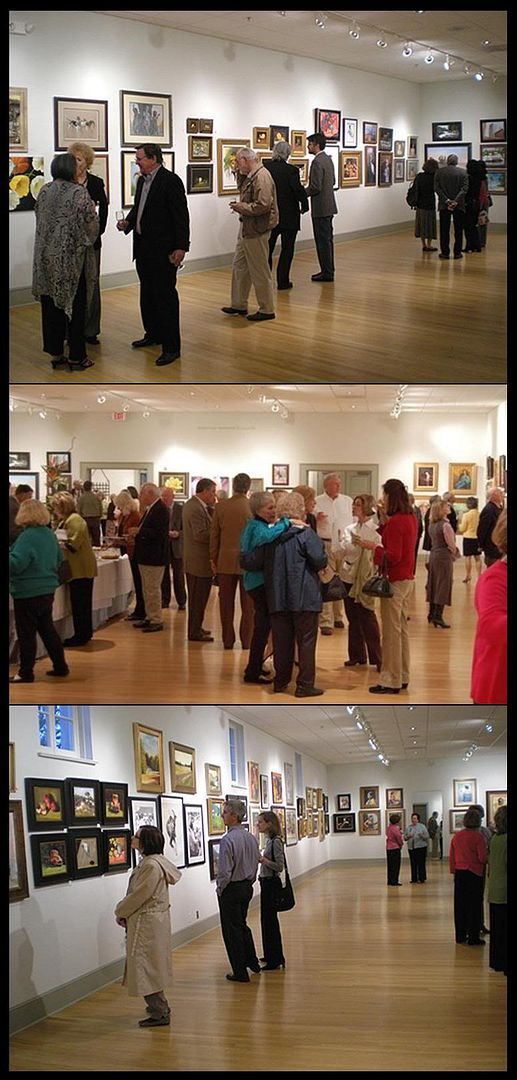 It might have been wet, windy and gloomy outside, but it was quite the party inside. According to the Quinlan, there was a record crowd in attendance that evening and they credited the AFAL show hanging in the main gallery for the influx of fresh new faces.
This was the first AFAL exhibition that the Quinlan had hosted, and everyone involved was thrilled with the result. Thirty-one members participated and the show got a very nice review in the Gainesville Times.
"Contemplations" is definately a must-see. It will remain on view until June 7.
-----------------------
Atlanta Fine Arts League
"Contemplations" 2009 Members Exhibition
April 2 - June 7, 2009
Quinlan Visual Arts Center
514 Green Street NE, Gainesville GA 30501
770-536-2575 -- http://www.quinlanartscenter.org/