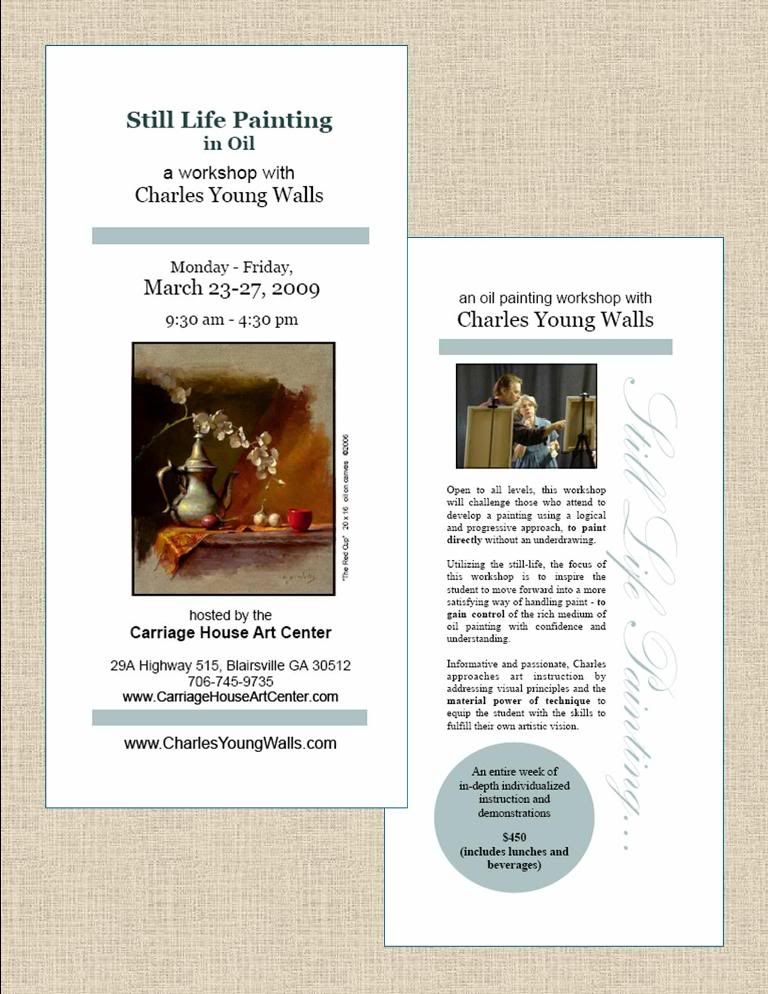 In just three short weeks Charles will begin his upcoming in-depth oil painting workshop in Blairsville, Georgia.
We will have five full days of work and instruction in the beautiful North Georgia mountains, graciously hosted by the Carriage House Art Center and very conveniently located just two hours north of Atlanta.
Make your plans soon to attend this wonderful extended learning opportunity.
For ease of printing, a PDF version of the flyer is available.
More complete information can be found in our previous post about the workshop, located here.