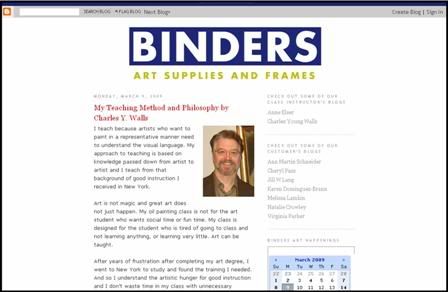 Binders Art Supply in Atlanta just recently started their own blog in order to supplement their already chock-full website with fun, interesting and valuable information about their products, people and services.
Today's post puts Charles in the limelight!
The Binders staff asked him to write up a statement about his classes and his teaching style. Click over to their blog to read it and let us know what you think.
Charles has held his painting classes at Binders for almost two years now. You'll find him there just about every Tuesday.