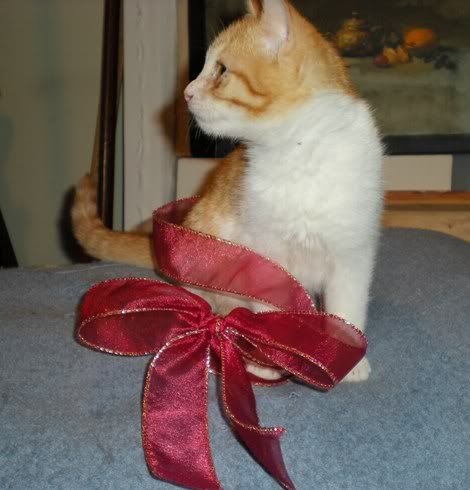 Welcome to the New Year!
We hope everyone had a safe and happy holiday with lots of family, friends and laughter. We've set our goals and are looking forward with full steam ahead, with nothing to distract us except this cute little kitten...
We'd like to introduce you to Peanut, the newest member of our household and ArtCat-in-training. She's been with us for about 2 months now, having appeared abandoned on our back doorstep as a very sick little girl. She's now brimming over with perky kittenhood and is keeping the whole household on its toes with her antics. She promises she'll work very hard to keep her New Year's resolution: "Don't climb the canvases!"